Israel, UAE Agree to Collaborate on Education, Exchange Programs
Israeli and Emirati universities will soon be launching student exchange programs, Education Minister Yoav Gallant and UAE Ambassador to Israel Mohammed Mahmoud Al-Khaja agreed on Sunday, during a meeting discussing education initiatives between the countries. In this article, Prof. Yaacov Yablon, head of BIU's Pinchos Churgin School of Education, shares his thoughts about education in Israel. Read More.
With fewer than 500 active cases, can Israel go COVID-free?
Israel will lift almost all the remaining coronavirus restrictions starting on June 1, the Health Ministry announced on Sunday, May 23. The number of active cases in Israel has dropped to 500, compared with 88,000 at the peak of the pandemic, it said. Read More.
Is the idea of socializing in public stressing you out? Why many of us have re-entry anxiety
The reopening of restaurants, cinemas, and cultural places is delighting many people who have been craving variety in their perspectives and who have been in need of reconnecting with other people. But for some people, this return to normal life has amplified anxiety that has been present since the first round of lockdowns or even before. Feelings of re-entry anxiety or even agoraphobia may take some time to dissipate. Read More.
Bar-Ilan University Technology to Be Tested in Israeli Astronaut's 2022 Space Trip
BIU researchers will be able to track changes in the vision of Israel's second astronaut during his 2022 space trip, thanks to the technology they developed. Digital tablet software used by Prof. Uri Polat, head of the School of Optometry and Vision Science, and Prof. Yossi Mandel, head of the Ophthalmic Science and Engineering Lab at BIU facilitates the detection of slight changes in functional vision capabilities during flight. Read More.
Honorary Doctorate Ceremony 2021
On May 30, BIU awarded Honorary Doctorates to individuals and organizations who've impacted a broad range of disciplines in Israel and around the world. They included Mossad director, Yossi Cohen; Academy Award-winning film producer, Arthur Cohn; former UK Supreme Court president, Baroness Brenda Hale of Richmond DBE; singer, songwriter, and composer, Idan Raichel; entrepreneur and philanthropist, Haim Taib; Rabbi David Stav on behalf of the Tzohar Rabbinical Organization; Nobel Prize laureate, Prof. M. Stanley Whittingham; and Moderna chief medical officer, Dr. Tal Zaks. Read More.
The Last Stand of the Philistines: Archaeologists Find Clue to the Fall of Gath
When the Aramean king laid siege to biblical Gath 2,800 years ago, the defenders resorted to desperate measures, including, it seems, making flimsy arrowheads out of bone. An unusual discovery made in the rubble of a house in Gath paints a dramatic picture of the last days in this infamous Philistine city, famed as the hometown of the giant Goliath, Israeli archaeologists say. Read More.
World Day for Cultural Diversity for Dialogue and Development
To mark World Day for Cultural Diversity, on May 21, Dr. Michal Schuster from BIU's Department of Translation and Interpreting Studies explains cultural competence and how to develop it on the personal and organizational levels. Read More.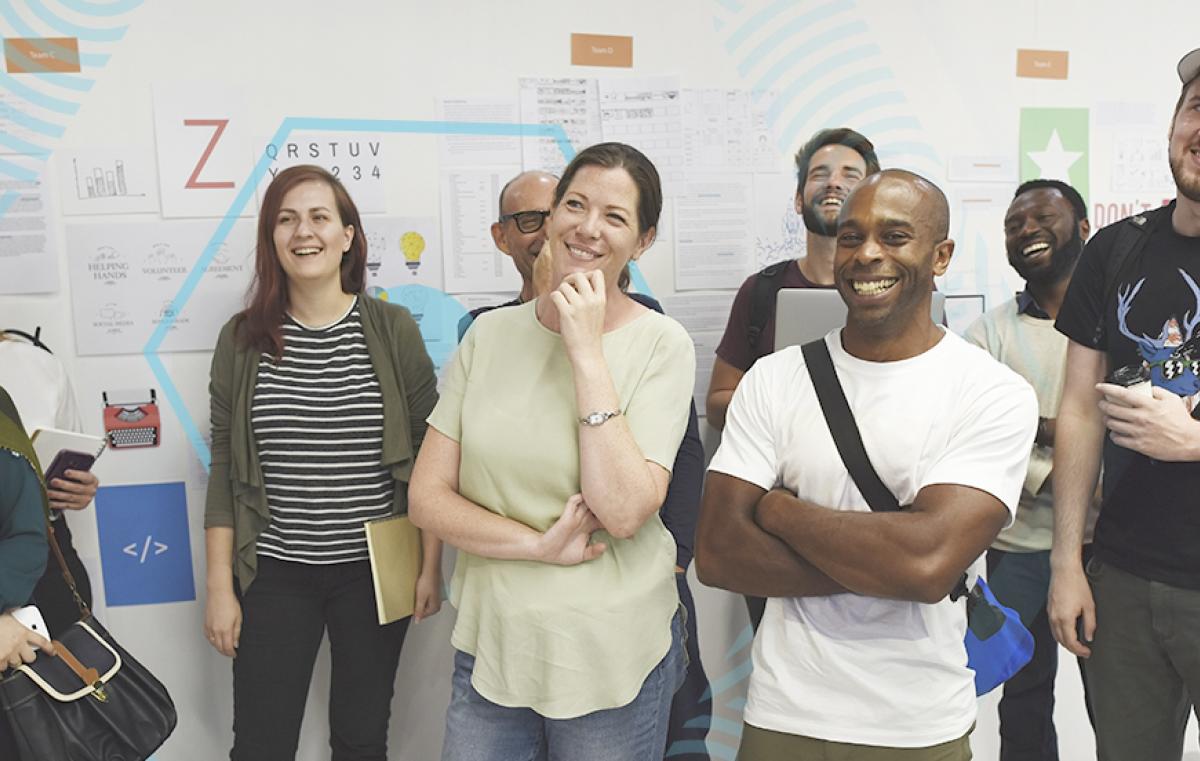 The Life of Henrietta Szold, a Pioneering Feminist Zionist
Israeli professor and historian, Dvora Hacohen, was looking for a comprehensive biography of Hadassah founder, Henrietta Szold. When she couldn't find one, she decided to write it herself. Ruth Bader Ginsburg penned the foreword to this new biography. Read More.
Pfizer COVID Vaccine FDA Approval for Young Teens: What You Should Know
Should adolescents get the Pfizer COVID-19 vaccine now that it has FDA approval?  Prof. Cyrille Cohen, head of BIU's Immunotherapy Laboratory and a member of the Israeli Health Ministry's advisory committee on vaccines, offers his insights. Read More.
Rabbi Dr. Joshua Berman Speaks to Honors Students About His New Book
On Monday, April 26, 2021, the Jay and Jeanie Schottenstein Honors Program at Yeshiva College in the US hosted a virtual meet-the-author seminar with Rabbi Dr. Joshua Berman, professor of Bible at Bar-Ilan University in Ramat Gan. Rabbi Berman discussed his new book, Ani Maamin: Biblical Criticism, Historical Truth and the Thirteen Principles of Faith. (Maggid, 2020). Read More.
Here's How the Brain Reacts When Multiple People Talk to You
How the human brain deals with and processes multiple conversations at once is often called the "cocktail party problem" by scientists. How does the mind know which voice to prioritize or listen to and which to ignore? These questions have proven tough to answer thus far because it isn't easy to know what's going on in someone's head. Where one's attention is being directed isn't always terribly obvious. Read More.
Loss of Top Autism-linked Gene from Gut Alters Behavior in Mice
Deleting the autism-related gene CHD8 from the intestines induces significant gastrointestinal and behavioral changes in mice, according to a new unpublished study. The results suggest that changes to the gut are involved in some of the behavioral traits seen in people with CHD8 mutations, says lead researcher Evan Elliott, assistant professor of Molecular and Behavioral Neuroscience at Bar-Ilan University. Read More.
Romi Goldner – Undergraduate and Graduate Student in One
Meet Romi Goldner, who is simultaneously pursuing her BSc and MSc degrees in Bioinformatics at Bar-Ilan University. Romi is part of both the 'Ilanot' program for outstanding undergraduates and 'Psagot', a direct Master's degree program in Life Sciences for outstanding students. In addition, she is a recipient of the prestigious Schulich Leader Scholarship for undergraduate STEM students in Canada and Israel. Read More.
Meet Yakir Elazari, BIU Graduate Student
Yakir Elazari is a graduate student in a special program for IDF reserve officers in Political Studies, and Military and Security Studies at Bar-Ilan University. Since his high school days, Yakir has been interested in politics and the military, and immediately following his IDF service, he realized that this was the field that he wanted to study. Yakir's Bachelor's degree is also in the field of government and politics. Read More.